Prep Expert – Best SAT Prep Course Designed By Experts
Prep Expert is a test-prep firm that offers SAT and ACT courses, Live Online and In-Person, created by Shark Tank winner Dr. Shaan Patel.Prep Expert courses are the best in the business. The founder of Prep Expert Mr. Shaan Patel himself had a perfect SAT score of 2400 as a student and hence Prep Expert was picked for investment by Mark Cuban. They offer 6-week SAT and ACT Prep courses in over 20 cities and also online.
Enrol Now To Get $200 Off
What are the Course Types offered by Prep Expert?

They offer three Course Types
Live in-Person
Live Online
On-Demand Online
The most popular option chosen by students is Live-online where classroom courses can be taken on your computers live.
What are the advantages of the Prep Expert SAT Prep course?
You have a 200 point guarantee: Increase your SAT score by 200 points or ACT score by 4 else you get your money back. The Prep expert course is designed such that they are confident of your better performance once you go ahead with the course.
The most talented expert teachers: All courses are taught by 99th percentile instructors, with the founder himself having a perfect score. These teachers make the class, fun, interactive and extremely informative.
Perfect Scorer Strategies: These are designed by the perfect scorer himself. One special feature is that there are 100 strategies with less than 5000 total people on a total score, this is bound to be very useful. You will receive 5 review books which are extremely useful.
The live classroom classes include 60 classroom hours which is worth for the money you spend. The instructors have plenty of time to get in-depth into each problem. You will have 4 sample exams.
There are no cons as such in their program. They are flawless, of high quality and the best prep courses on offer.
Course Pricing: Choose a course of your convenience starting at $999.
Reviews & Testimonials:
Overall Rating: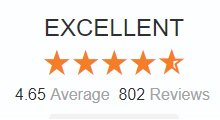 Testimonials:


There's a $100 referral benefit as well. Sign up today and ace your test!
Get more stuff like this
Subscribe to our mailing list and get Latest updates
Thank you for subscribing.
Something went wrong.