Manning Review – An Independent Publisher of Computer Books and Video Courses
Manning is an independent publisher known for their computer books and video courses. They are read by software developers, system administrators, engineers, managers and anyone involved with the computer business. Besides this, publications are made for young programmers and students.
Get 50% Off On Serverless Architectures
They are New-York based and have some of the best computers books in the business.
What's available on Manning?
FREE eBOOK Buy a Manning pBook anywhere, get the eBook free here
With Manning, you get physical copies of books, ebooks, PDFs, liveBook, livevideo, MEAP and a lot more. Here's a detailed look
Print copies or physical books are available with free electronic versions in PDF, ePub and Kindle formats. All you need to do is register your print copy on the Manning site and download the digital versions.
Their eBooks are available only from Manning.com and Apple's iBookstore.
liveBook is an innovative online reader, which offers features which help read your Manning books from any browser, add bookmarks, comments etc.
livevideo helps you learn subjects with their video lessons. Manning offers video courses which are crafted to be excellent learning tools.
liveAudio uses a professional voice for the audio version of books in Manning's exclusive liveBook online reader.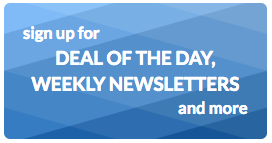 Deal of the Day
What is the MEAP?
Manning Early Access Program helps you read a book chapter-by-chapter while it's being written and helps get a final eBook as soon as it's finished. For print books, you get it before the published copies are available on the stand.
What is the Manning advantage over other ebooks or Publishers?
With Manning, the digital versions are included with any purchase which includes all forms like PDF, ePub and Kindle. Therefore, customers get an eBook free with any pBook purchased.
With Manning Early Access subscription, readers get drafts of the manuscript while the book is being written.
You can get all queries answered through a forum dedicated to any book.
Get free shipping within the United States on orders of three or more print books.
If you own a Manning eBook you can upgrade it to pBook for only $12 + shipping.
They offer great discounts on a regular basis. All you need to do is sign up for a weekly mailer or Deal of the Day alerts.
Their eBooks are exclusive and only available on manning.com.
How do you purchase the Manning Publication books?
You can access books through the Manning Early Access Program, Safari Books Online, and iBooks. You can buy print copies at stores which come with free electronic versions in PDF, ePub and Kindle formats. All you need to do is register it on the Manning site and you can download the digital versions from your account. Their eBooks are available only from Manning.com and Apple's iBookstore. Printed copies, liveVideo, liveAudio etc. can be purchased right at their site.
Shipping and Returns
Manning Publications ships to many countries throughout the world, you can contact your local bookstore if your country is not covered.
There's FREE shipping on orders of three or more pBooks within the United States
For the next day and second-day delivery, there are additional charges to pay.
They issue a refund for print books returned within 30 days of purchase without the shipping fee. You may exchange a MEAP for any other Manning eBook or MEAP of similar value within 30 days.
Conclusion
Manning Publications offers you pBooks, eBooks, audio, video lessons, PDF, Kindle, and so many options. The comfort of their customers is utmost in their mind. Ultimately the success of a book is the quality of the materials. Manning Publications scored here too with their informative books and courses.
Get more stuff like this
Subscribe to our mailing list and get Latest updates
Thank you for subscribing.
Something went wrong.