5 Best Cyber Security Online Courses And Certification
Cyber Security is a lucrative field with plenty of job openings and will offer you a great career. Cybersecurity refers to the various technologies, processes, and practices to protect data, networks, and devices from attacks and unauthorized access. In the age of the internet, this is the great career option for all you geeks out there. There are numerous cyber-security courses and certification out there. Choosing the best is not an easy option. That's why we have brought you some of the top and most popular courses and certifications online.
1. Cybersecurity Certification For Business
This course is designed for middle management and system administrators to help understand how threats and attacks are carried out to help them understand to defend their systems.
Created By:

Key Features Of The Course
4 Courses to complete
Projects help you practice and apply skills
Gain a certificate up on completion
Sign Up Here
Rating:4.7/5
2. Certified Ethical Hacker (CEH)
This certification utilizes the same hacking tools and malware as used by hackers and helps expose all vulnerabilities in IT companies. This way the course helps you make data systems more secure. The 125 question exam needs a two-year proven experience in the IT field. The EC-Council offers you a training program to clear the exam.
Created By: 

Key Features Of The Course
You can scan, hack, and secure your own systems
5 phases of ethical hacking taught in detail
Sign Up Here
3. The Complete Cyber Security Course: Hackers Exposed
All you need is a basic understanding of operating systems, networks and the internet. You can become a Cyber Security Specialist – go from Beginning to Advanced when you select this course. Understand all about cyber threats through risk assessment and threat modeling. You also get access to training on the new Windows 10 privacy issues and how to alleviate them.
Created By: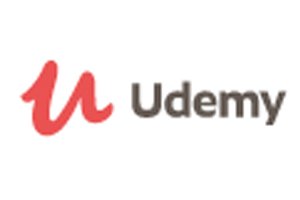 Key Features Of The Course
Informative video lessons
2 articles on the subject
30-day money back guarantee
Lifetime access
Certification of completion
Sign Up Here
Rating:4.6/5
4. CompTIA Security+:
Another benchmark certification, it represents the best practices in IT security. It involves network security, identity management, risk management, security systems and prevention of attacks. This is ranked as one of the best security certifications in the world. No prequalifications are required. However, an experience in the IT field for two years is an added advantage.
Created By: Computing Technology Industry Association (CompTIA)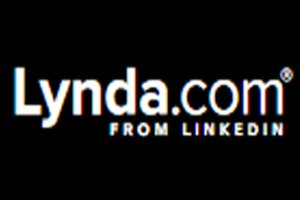 Learn the course at one of the best online sites, Lynda.
Key Features Of The Course
21 Hours of expert-created video tutorials
Practice on their site to perfect your knowledge
Certify your achievement and take the exam
Sign Up Here
Rating:4.5/5
5. Cyber Security For Small Business Owners
This course has been developed by the Heimdal Security team along with the London Digital Security Centre. This will teach small business owners how to protect their personal data, secure their business and as well keep customers data safe. It helps you block cyber-criminal actions, eliminate security loopholes in your system and also train your employees to employ the best security practices.
Created By: Heimdal Security team along with the London Digital Security Centre


Key Features Of The Course
7 weeks of cybersecurity training absolutely free
Step-by-step guides with advice and support
Receive up to 24 lessons every two days via email
Sign Up Here
Rating:4.6/5
Hope you benefit from these cybersecurity courses and certifications. Write to us how cybersecurity courses helped you embark on a career as a cyber-security expert.
Get more stuff like this
Subscribe to our mailing list and get Latest updates
Thank you for subscribing.
Something went wrong.