Excel Campus Review – Become an Excel Pro in no Time
For those looking to master MS Excel, it's not enough if you would just learn it by yourself. Self-learning is great as far as basics go but MS Excel is an ocean out there and basics are just a tip of the iceberg. For advanced concepts like using pivot tables and consolidating data, it's important you choose the right tutorials to enable you to excel (pun intended!). This is where Excel Campus by Jon Acampora pretty much helps you master the subject.
What is Excel Campus?
It is a platform where Excel expert Jon Acampora shares tips, tools, and techniques which focus on the improvement of your Excel skills in the form of articles, videos, and online courses.
A wide range of topics is covered from basics like tables to advanced concepts like financials which help businesses and individuals save time and effort. The site is frequently updated with stuff like techniques, tips, tutorials, videos and a lot more and is your best bet when it comes to mastery of the subject. There are many tutorials available free of cost and affordable pro courses as well.
What's available on Excel Campus?
A wide range of topics are covered and these include:
Visual Basic (VBA)
Pivot tables
Financial modeling
Automation
Chart techniques and data visualization
Structured reference tables
Data mining and a lot more
Other popular and top courses include: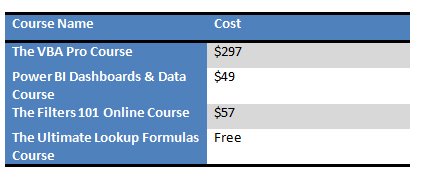 More on the popular courses
The VBA Pro Course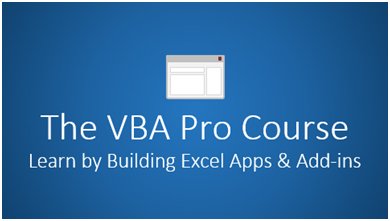 This is perhaps the most sought-after course on the blog. It is ideal for those who need to use Excel frequently and can use it to advance in their career or enhance their business. The Step-by-Step course is for Learning Macros & VBA which help you Automate Excel & Build Awesome Applications.
If you use Excel frequently in accounting, finance, engineering etc., if you need to learn everything about spreadsheets, build robust applications and make better profits, this is the right course for you!
Power BI Dashboards & Data Course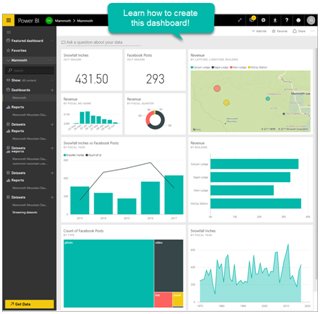 Power BI enables you to:
Bring data together from various sources including Excel, databases (SQL, Oracle, SAP, etc) the web, and more.
It helps create interactive reports and dashboards on almost any device including Apple Watch.
Clean and transform the data to create relationships between data tables.
Why is Campus Excel preferred over other Courses?
There are various advantages for choosing Excel campus to learn Excel. We feel you should choose this site to enable you to do well in your career over others.
A wide range of topics covered
Whatever the requirement, whether you are using Excel for engineering, finance, to build applications etc. everything is covered in this site. The course treats you like a beginner and by the end, you are an advanced pro, no exaggeration! Everything from pivot tables, to all types of Excel formulae, are covered here.
From the expert himself
It helps that Jon Acampora has been recognized by Microsoft with the Most Valuable Professional (MVP) award for his contribution to spreading the knowledge of Excel and helping others learn too. Coming from a recognized expert himself, it helps you filter out all those fake sites which make tall claims but you notice that you are pretty much at the basics after taking their courses.
Time-saving Methods
According to Jon, these courses help you save time- an important aspect when working with Excel since you can do the same task in 10 different ways. Excel campus ensure that you learn the most efficient way possible.
Free newsletter and ebook
When you sign up for their free email newsletter to stay updated with all the new content on the site.  You will also receive his eBook, "Excel Pro Tips" for free when you signup.
Cost-Effective
None of the courses are priced unreasonably and they are worth the money you pay. Many tips, techniques, and courses are available for free as well.
Add-In Tools
You pretty much get every type of add-ins for Excel from this site. You can choose them depending on their requirement and they are pretty low cost or even available for free.
PivotPal Add-In – saves time when working with Pivot tables
List Search Add-In – A freeExcel add-in that makes it fast to search any data validation drop-down list.
The Formatting Shortcuts Add-in – Create custom keyboard shortcuts for font & fill colors and cell styles with the Formatting Shortcuts Add-in.
What are the best ways to get discounts in Excel Campus
Get the 10 Excel Pro Tips eBook which is filled with 10 Awesome Techniques and saves you tons of time when working with Excel formulas. They have screenshots and step by step instructions to help you learn. You will actually save money which you would otherwise spend on buying any Excel tutorial or books. It also has an Excel workbook which can help you perfect your techniques.
You can also sign up and subscribe to their newsletter which will give you great content to learn Excel and save time and money. The newsletter is full of tutorials, videos, and tools for improving your Excel skills. The various courses and add-ons also come with some amazing discounts during sales and you get discounts which could even vary as high as 50%. Watch out for the latest Excel Review promo codes and coupons to avail the courses which are already reasonably priced at the best prices.
Customer Reviews
Excel Campus is dedicated to improving your VBA and Excel skills. Customers in various fields are looking to improve their business and career with these courses and have positive reviews about the site. The blog has been rated by top site Spreadsheet as among the "The 69 World's Best Excel Blogs". It is also rated among the most popular Excel sites based on Alexa ranking.
Our Final thoughts
While there are quite a few top sites out there providing competition for Excel campus, when it comes to VBA and advanced concepts, we found Excel campus very advanced and highlighted. It may not be the NO.1 but definitely among the top listed sites for those looking to master Excel. Go for it and you will not regret as it is a definite boost to your business.
Get more stuff like this
Subscribe to our mailing list and get Latest updates
Thank you for subscribing.
Something went wrong.